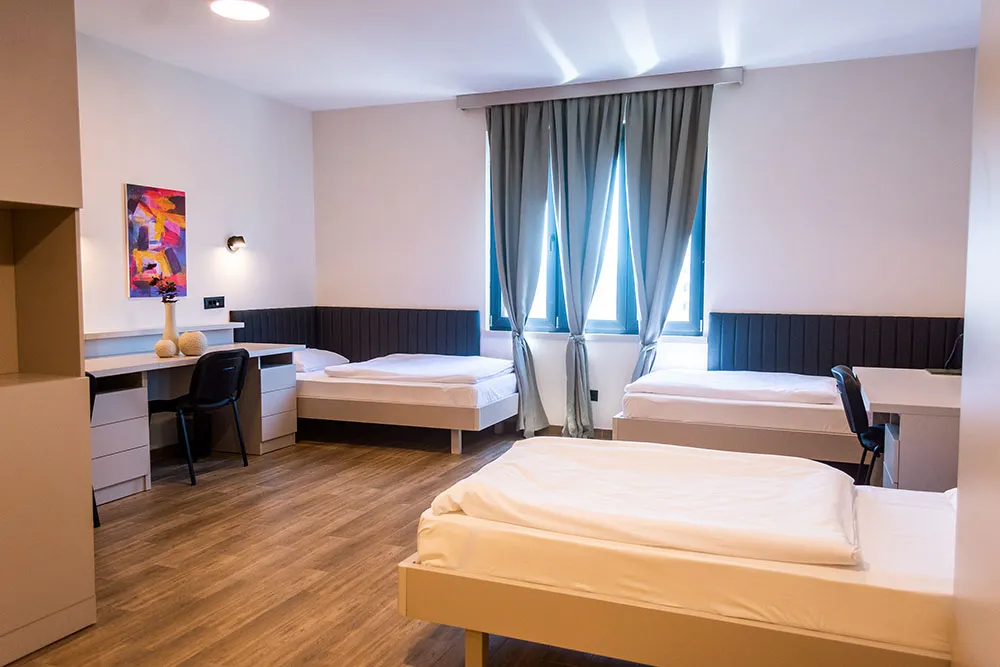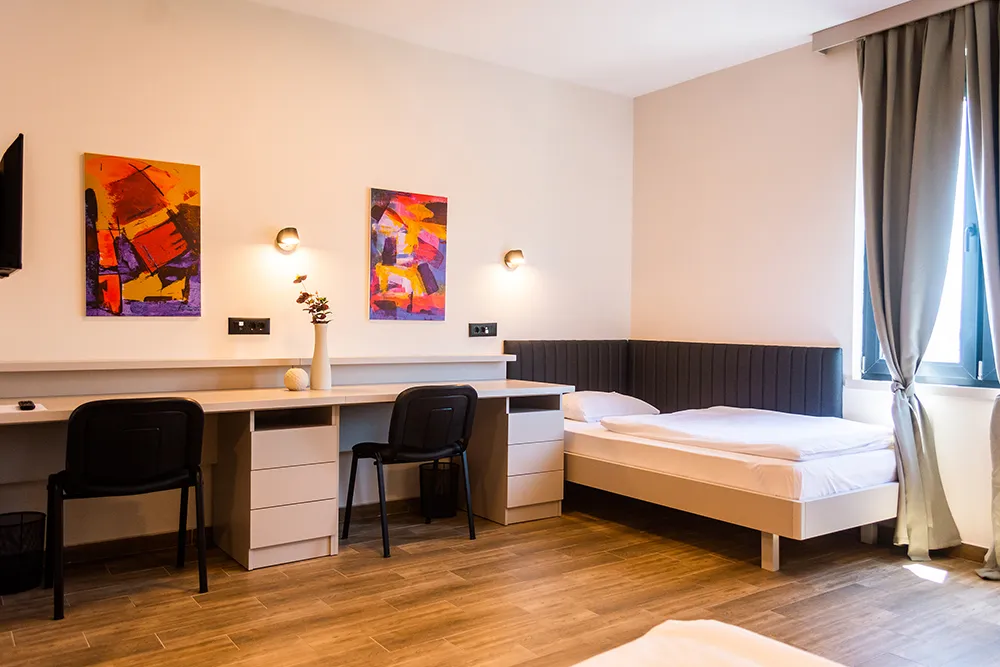 Accommodation package in Verde hotel
Welcome to "Verde", the new three-star Hotel, that offers a relaxing stay for its guests.

It is a part of Verde complex, located in the Čelebić zone in Donja Gorica, which is recognized as a new urban location with all necessary facilities and capacities in education, sports and recreation, as well as a trade and business zone.

The location itself is exceptional since Hotel "Verde" is connected to the north and south of Montenegro by Donja Gorica boulevards and the Southwest Ring Road, and it is only 10 km away from the Podgorica airport.
Accommodation rates included: VAT, parking space in front of the hotel, wireless internet in all rooms and public areas.
Tourist tax and insurance are charged additional 1,40 EUR per person/per day.
Supplement for breakfast (buffet)
Supplement for lunch (buffet)
Supplement for dinner (buffet)
Meals can be used in the hotel voco Podgorica 5*
Wellness & SPA
Within the Wellness & Spa center voco™ Podgorica hotel, which is only a few minutes' walk from the "Verde" hotel, you can enjoy the beauty center, massages, steam bath, saunas, attraction showers, hydromassage tubs and warm benches, and what will sure to become your daily passion is the semi-Olympic indoor pool.
We also offer a modernly equipped gym.
Wellness & SPA center Swimming pool, Sauna, Steam bath, Special shower, and Gym:
15,00 EUR per person
20% discount on SPA treatments
Laundry room – 20% DISCOUNT
| Item | Price |
| --- | --- |
| Suit | 16,00€ |
| Shirt | 6,00€ |
| Skirt | 7,00€ |
| Trousers | 7,00€ |
| Jacket | 7,00€ |
| Shirt long sleeves | 4,00€ |
| T-shirt short sleeves | 3,00€ |
| Scarf | 2,00€ |
| Tie | 2,00€ |
| Evening (cocktail) dress | 18,00€ |
| Jeans | 6,00€ |
| Sorts | 4,00€ |
| Coat | 18,00€ |
| Socks | 1,00€ |
| Loundry | 1,00€ |
| Track suit | 8,00€ |
If only ironing or only washing is needed, 50% discount is applied.
Items are to be submitted by 11 o'clock.
Return of items within 24 h.
For express service (within 12h), 50% supplement will be applied.
Hotel is not responsible for eventual changes or damages of items, neither for their loss.
General conditions
Payment policy: To confirm the reservation, it is necessary to make an advance payment in the amount of 50% of the total amount of the reservation. Payment can be made to the hotel account or by credit card authorization. The rest of the amount is paid upon arrival at the hotel, in cash or by credit card. Conditions for adults: For adults accommodated on the extra bed we provide 20% discount on the standard-bed-rate.
Conditions for children: Children under 5 years (4,99) stay free of charge.
Upon request, we provide baby cot for children under the age of 2, at no extra charge.
Children from 5 to 14 years old, accommodated on the extra bed (with 2 adults in the room) pay 50% of the adult rate.
Children from 5 to 14 years old with 1 adult in the room are allowed 30% discount on the adult's rate.
Cancellation policy: Until 30 days before the arrival of the group – no cancellation penalty.
The minimum period of stay is 30 days.
For stays shorter than the above, the hotel reserves the right to adjust the prices of accommodation services.